---
Duct Repair & Replacement Services

---

---
Looking For Air Duct Repair Services In Los Angeles
An air duct that is in poor condition may cause many problems that may inconvenience you. And by contacting us and availing our services, you can fully enjoy what your HVAC system can offer, heating, and cooling wise.
Commonly, air ducts are made out of thin metal sheets that are carefully fitted through narrow corners and channels as they create a labyrinth of channels throughout your home. As time passes, ducts can form cracks, which cause leaks. A leak from the ducts can cause your HVAC system to function less efficiently, potentially wasting around 30% energy.
There are telltale signs that'll let you know that it's time to get your air ducts repaired or replaced in Los Angeles. The first one is the sudden increase in bills in cooling and heating or a noticeable drop in performance. It may be because of the installation of your air ducts, or inefficient design, either way – we can help.
We offer duct repair services that aim to solve and resolve any duct related issues like:
Poor Air Quality – Leaky and damaged ducts is a great way for outside pollutants as well as allergens to enter your home, causing serious risks for your family, especially if one has allergies.
Inconsistent Performance – Having a leaking duct can cause air pressure to change which then leads to inconsistent delivery of air.
Ease the Stress of Your HVAC – Leaky ducts means your HVAC system has to work twice as much to achieve your desired temperature, which puts your system under a lot of stress.
Air Duct Replacement Services Available In Los Angeles
Your air ducts are the ones responsible for delivering the hot or cool air from your system to every corner of your room. But oftentimes, air ducts are neglected and ignored, which leads to problems in the future. When the air ducts get ignored, it's likely to be broken or have leaks in the future. Those leaks can cause dust to accumulate, pollutants to enter the ducts, and less effective cooling and heating throughout your household. Our highly experienced and skilled technicians will assess the state of your duct, fix all that can be fixed, and replace any sections if necessary.
When dust and all other pollutants are accumulated in your system, the air quality of your home gets compromised. It'll also hinder the performance of your HVAC system, increasing your bills while diminishing results, as well as putting your system in a lot of stress. An estimate shows that more than 70% of households in the United States have issues with their air ducts.
HVAC Duct Repair/Replacement Services
Having a good functioning air duct is miles better than having a leaking one. For starters, it improves air quality, makes your HVAC system more efficient, fewer leakages, and overall improves comfort. You are important to us. When working with us, you can expect professionalism, transparency, and efficiency with our technicians.
Our services go beyond replacing and repairing your air ducts. We offer a comprehensive list of air duct services that will ensure that your system is in tip-top shape. From duct cleaning services to repairs, replacements, and even installation – all made possible by our highly skilled crew. Contact us now and we'll set an appointment!
BRANDS WE SERVICE
---
---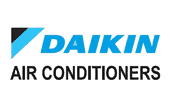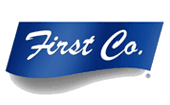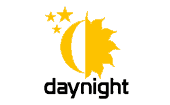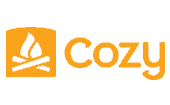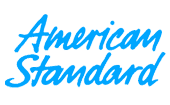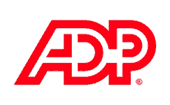 ---