---
Hydronic Cooling And Heating System
---

---
Hydronic Cooling And Heating Of Water In Los Angeles
As with any other types of machinery, a hydronic system that is properly cared for will serve you for many years to come. How? By simply servicing it and doing maintenance once a year. But first, what is a Hydronic System? HVAC hydronic system utilizes the water as a medium to transfer both heating and cooling properties. The terminal units are what makes the water hot or cold. Hydronic heating and cooling of water are an alternative source of heat in the Los Angeles area. Since it is very energy efficient, there are many benefits associated with it that you should be aware of. Hydronic heating and cooling in Los Angeles are an alternative for those who would like to use solar power or electricity. But the advantages of this type of system are much more than that.   Water heaters can be used in an outdoor pool, hot tub, or if you are planning on installing a storage facility, you could also heat and cool the water. This is very good news for people who have to stay in an apartment, as their residence is less likely to freeze over and because the pool is always warm, a nice relaxing bath becomes possible. Hydronic systems use gravity to circulate the water and its heat to the whole house. Gravity is the only way to get the heat to every part of the home. But since it has been proven to be very energy efficient, this is one of the best alternatives to electricity. So if you are worried about your electric bill and want to save money, consider the alternative.
Diagnosing A Malfunctioning Hydronic System - How To Detect And Fix One
A hydronic system is very vital to a lot of things, and unfortunately, there are a lot of people who don't realize how important it is. You could end up spending a lot of money and even have it professionally repaired if something goes wrong with this system, so it's really important to know what to look for when you're diagnosing a malfunctioning hydronic system.   When you are diagnosing a malfunctioning hydronic system, it's important to first check the thermostat to make sure that it's still working properly. If the thermostat is still on, you can test the inside of the duct and the thermostat as well to see if they are both working properly or not. You should check out the outside unit. Make sure that the outside unit is working properly. The outside unit will likely be attached to the hydronic system, so you should be able to see it. If the exterior unit is broken, it's probably because it was leaking. You may be able to determine the leak by checking out the roofing. You might be able to see smoke or what looks like black water coming out of your duct.   Check your vents for any chalky substance as its usually a sign of condensation. If you find any, check the piping. Check out all of the combustion air openings and see if there's anything blocking the entry point. The decrease in gas pressure often is the cause of reduced performance on any HVAC systems, not just hydronic.
Services Which We Offer For Hydronic Systems
When you are diagnosing a malfunctioning hydronic system, the first thing you'll want to do is find out if the ducts are working correctly, and then you'll want to check the ducts as well as the thermostat. If you find out that the hydrants are clogged, you will need to have the help of a hydronic technician to have it checked out.   If you encounter any problems that may cause inconvenience to you and your customers – there's really only one choice. Give us a call and we'll send a team your way to diagnose the problem. Once diagnosed, we'll discuss with you what can be done, and what needs to be done. Transparency, honesty, and professionalism are what we strive for, and that's what you'll get.
OUR BRANDS
---
---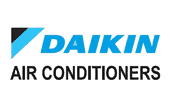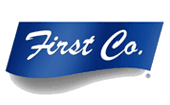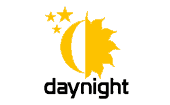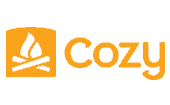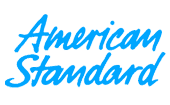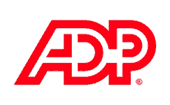 ---