---
Heat Pumps Service In California
---

---
Heat Pumps Repair Services
When you live in Los Angeles, you know how hot it is. And it's not just hot! Sometimes, the heat gets unbearable, and you want to slink back on your couch while the AC is blasting. Central air conditioning is a typical set-up among households in the United States since way back. How does a central air conditioning set-up work? First, we'll start with the components. A central AC unit consists of the unit itself, air ducts, and then the vents, which lead to every room in the household. The AC unit delivers cold air to every room cooling it effectively.
If that sounds appealing to you, you're in the right place. Our company specializes in everything about central AC and Heaters. From installation, repairs, replacements, and maintenance – our highly skilled team can do it.
Rest assured that we know what we're doing. We've been in the industry for a number of years after all. We are known and loved within the community because of our satisfactory services.
What Is The Process Of Installing Or Replacing A Central Ac Unit
Either you're having a new AC unit installed or getting one replaced, the necessary steps must be taken. A competent contractor should never skip steps, especially important ones like sizing. Sizing is a term we use in the industry in determining whether the output of an air conditioning unit matches the size and needs of your household. An air conditioning unit shouldn't be too powerful nor underpowered; otherwise, it'll only result in inefficiency.
A properly sized air conditioning unit will effortlessly cool your household without wasting too much energy. In addition, when an AC unit is running inefficient, it's under greater wear and tear. Therefore, hiring experts is necessary for the job. Experts like ourselves who are always ready and waiting to provide you services.
Before it gets to a point where your AC needs repairs, have it serviced. That way, you avoid having a larger bill in repairs than having it serviced. Our company's maintenance service can prevent up to 85% of AC problems from occurring. Servicing your AC unit is necessary to keep you cool during the summer.
Central Air Conditioning Repair Service
Here are a few things to help you determine whether your central air conditioning and heating system unit is in need of repairs or not.
If the AC fails to turn on – The most common reasons why an AC would fail to turn on are the following: blown fuse, faulty circuit breaker, faulty thermostat, or a faulty internal switch.
Poor Airflow – Common cause is either a filthy air filter and a clogged or disconnected ductwork.
AC fails to dehumidify air – This is why sizing is important. AC's that are too big for a house fail in dehumidifying the air. Why? Because of the unit cooling the air at a rapid rate, the thermostat shuts down before the air can even reach the cooling coil – which is where the humidity of the air gets removed.
Compressor cycle is too short – Does your compressor turn on and off constantly? An obstructed thermostat, low or leaking refrigerant, iced coils, or an oversize cooling system may be causing that problem.
There are many more issues that you might encounter with your AC. Issues where someone who isn't an expert wouldn't know what to do. Contact us, the experts, and we'll diagnose the problem for you and provide solutions to get your AC back in tip-top shape.
Looking For The Best Heating Services In Los Angeles
Although the city of Los Angeles is known as a city that never gets cold, residents know that we have a fair share of chilly nights during the winter. Though the winters in LA are short, you need a best central air conditioner and heating units to get you through those bone-chilling nights. If, during those chilly nights, your heater decides to break down on you, you need a quick and reliable contractor to help you. That contractor is us!
Ultimate Air Conditioning and Heating is the most trusted and loved service provider in Los Angeles for all heater related concerns. Throughout years, our company has been providing reliable services to the community, providing personalized solutions as well as a comprehensive list of HVAC services. It doesn't matter whether you need a new heater installed, repaired, or serviced our highly trained technicians can do it. You can sit back, relax, and rest easy knowing that our services are 100% guaranteed.
How To Choose The Right Heater System To Install
Various heating systems have surfaced in the market nowadays. How do we choose the right heater system for you? It starts by visiting your house and doing a thorough check. Our aim is only to provide you with the most efficient heating system while making it as low cost as possible.
Furnaces – This type of heater is prevalent among many households all over the world. It's a budget friendly option in terms of installation and operation, but can still provide you heat efficiently.
Heat Pumps – This is more of an expensive alternative, but is great in terms of saving you money in the long run. It's also highly efficient because it has both heating and cooling functions to it.
Ductless Heat Pumps – This works just like a heat pump, minus the ducts. It's more efficient compared to the other two.
No matter what kind of heating you want installed – it can be done with our highly skilled technicians.
When Is The Right Time To Get Your Heater Repaired Or Replaced
For a place where you have a moderate climate, it's easy to ignore your heater. It gets ignored to the point where people let it running while it requires repairs. However, the more you ignore the problem, the more it'll cost you in the long-run, and when the time comes where you need it the most, and It isn't working, you're going to be kicking yourself.
We advise people to get their heaters and Air Conditioning systems serviced once a year, and replace systems that are 10 to 15 years' old. The following are indication that your heaters are in need of repairs:
Uneven or inconsistent heating throughout your home
Huge increase in heating bill while your heater isn't providing much heat
Strange noises coming from the system
We are here for all your central air conditioning and heating system needs from repairs, maintenance, to installation. You can trust us with any of your heater concerns. Contact us now to set an appointment with us, and we'll get your heater back up and running in no time!
BRANDS WE SERVICE
---
---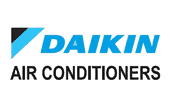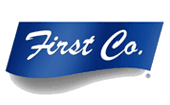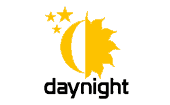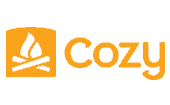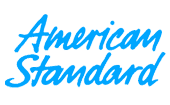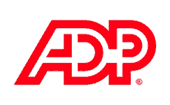 ---