---
Display Refrigerator In Los Angeles
---

---
Why Display Refrigerators Maintenance Is Essential?
Display refrigerators are specifically made for commercial use. It serves as a storage unit as well as to display products or food that you're selling, all while maintaining a consistent temperature for each product to keep them from spoiling. You will find a wide range of Los Angeles dealers that offer a large discount and rent refrigerators, but you will need to find out about the display refrigerators repair as well. Display freezers are the refrigerators that you see when shopping in stores. If you are looking for display refrigerators repair in Los Angeles, you will have to do some research on the Internet. The best place to begin your search is in the classified section of your local newspaper. You will find a great variety of appliances available through the classified ads.   Variants Of Display Refrigerators: There are various types of display refrigerators:
Open Type – This is what you commonly see in supermarkets. Open types are meant for commercial establishments as it allows customers to view products and effortlessly reach in.
Closed Type – Oftentimes, a closed type or refrigerated cabinets house products that need to be chilled or frozen.
Serve-Over – This type of display refrigerator is often seen in the meat section of a supermarket. It houses and displays meat, poultry, and seafood products. Display Refrigerator Repair/Replacement
There are other variants of a display refrigerator as well. When you enter a cake shop, you'll often find mini display refrigerators. It keeps the displayed cakes chilled but not frozen, just enough to keep its consistency and preserve the elements of a cake.
Fixing Of Your Display Refrigerator In Los Angeles
If you live in Los Angeles, there are many repair services available that can assist you with your display refrigerator. If your display refrigerator breaks down or needs repairs, it is important to make sure that the service provider you hire is familiar with the refrigerators in your area and understands the type of repair you need to be done. However, if you are not sure about the service provider, here are some things you can do to help in finding a reliable replacement service. Ask the company to send you the service manual. This will allow you to get more information on how they do their job. This information may be available online or through a phone call. It is important to make sure that the company will provide you with this information before you contact them. Check the reputation of the company. Online reviews can help you determine whether or not the company provides the services that you need. There are certain things that you can look for when doing this research. For example, you can find out how many broken refrigerators were repaired by the company and the satisfaction of the consumers who had used the service provider.
Choosing The Best Service Provider For Your Display Refrigerator
If anyone of those display refrigerators fails, you'd have to scramble to look for places to store your products, otherwise, you run the risk of it spoiling. Before you even arrive at that situation, let us help you. Our company is highly skilled in dealing with big or small display freezers. We offer servicing, maintenance, installations, repair, and replacements. Our technicians on site will make sure that everything is done right so you can resume your operations in no time. In Los Angeles, there are many places that offer repair services and you can choose the best one for your needs. The cost of service and the quality of the service should be a consideration to you before you choose the service provider.
BRANDS WE SERVICE
---
---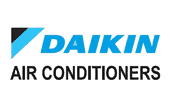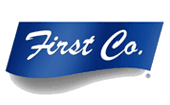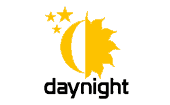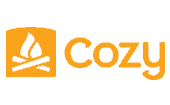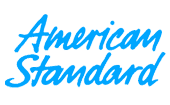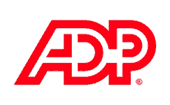 ---